Why Hearts Keep Secrets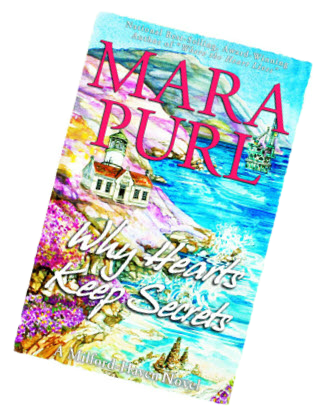 COMING SOON!
The highly-anticipated Novel Three in the best-selling Milford-Haven Saga . . .
"The writing flows easily and the characters are compelling. . . . Purl has expertly interwoven her characters' lives into a colorful, fascinating tapestry of mystery, romance, and suspense. Readers will find it fun to pass the time with the inhabitants of Milford-Haven, and will want to know more about their fates."
– ForeWord Magazine
Miranda Jones has kept quiet about her past. Her close friends know she comes from privilege, but she's asked them to keep her secret. Who is she now? A painter with growing success who focuses on wildlife, landscapes, and the environmental issues that mean so much to her.
But now it seems other people in her life are keeping their own secrets. Is Zack Calvin who he claims to be? What is it about the Clarke house that seems so out of place? Why is Meredith, her own sister, suddenly so interested in Milford-Haven? And how can she demand others reveal their secrets, when she won't reveal her own?
Come discover for yourself . . . Why Hearts Keep Secrets.